Look at your competition around, if they've got conveyors and you don't, then you are missing service to your customers. The Rotabelt range of conveyors can fits all your needs from 39 to 60 ft, it has to be a Rotabelt made for you.
You need it in your fleet !
What is a ready mixed concrete conveyor belt ?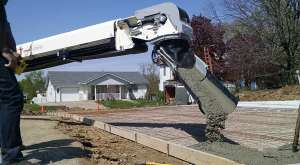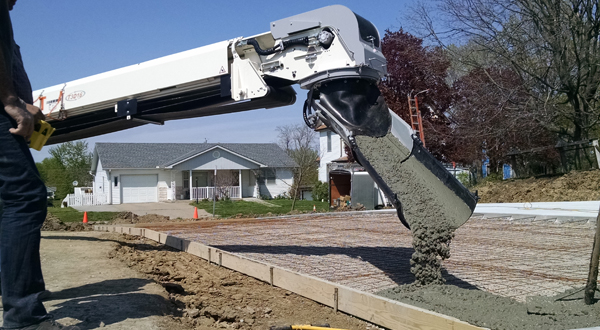 A tool to deliver concrete
Can deliver concrete / gravels / sand up to 60 ft
2. What for ?
Reduce penibility on site
Reduce manpower on site
Differenciation from competition
Time saver VS pump and wheelbarrows
Stay onsite : Tailgaiting
Deliver concrete on the first load : around 6 yards* (* depends on truck/mixer configuration)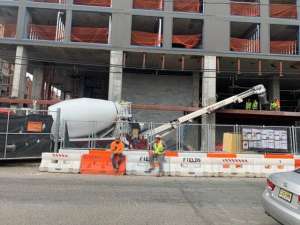 3. What kind of job ?
Urban areas
Agricultural fields
Small industrial or craft building site
Construction of individual Houses or small buildings
House, flat or small buildings renovation
Foundations, Slabs (ground floor), Pavements, Tiled floors, Floors, Swimming pools, Ponds : Lake, Balconies, Patios, Stairs, Pre-built bench, Terrasse, Garage, Walls, Paths, Small buildings, Pedestrian zones in town, Resting areas, Brigdes, etc..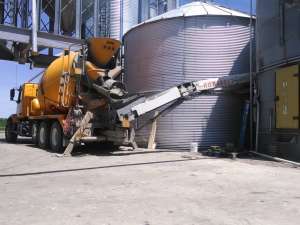 4. Advantages
Charge per : yard, hour or load
Reduced maintenance costs
Several materials = 1 tool
Increase profitability = Your ROTABELT conveyor is a money maker
ESTIMATED ANNUAL REVENUE
Average Yards Placed per Year :
5,000 CU YDS
Average Placing Rate (TS15 Model) :
$24-26 PER YARD
=
Additional Revenue Generated with Conveyor
         $120,000 – $130,000
Conveyors in stock

@Milton PA ready for installation on new or existing trucks.